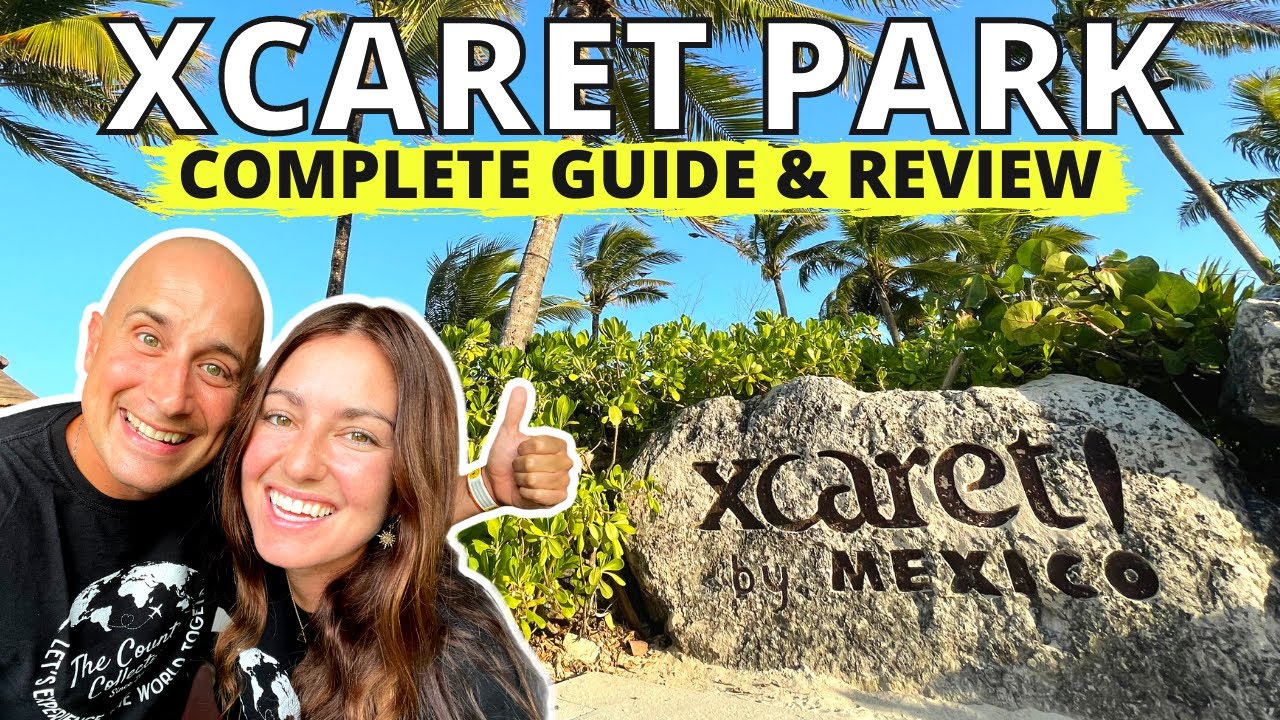 Ecopark TV | XCARET – COMPLETE GUIDE to planning THE BEST DAY at XCARET PARK! 🔥 (MEXICO ESPECTACULAR)


If you're looking for THE ULTIMATE guide to XCARET PARK you've come to the right place! WATCH TILL THE END – You DO NOT want to miss the Mexico Espectacular! 🔥
We had heard such great things about XCARET and that it was the best thing to do in Cancun (even though it's just south of Playa Del Carmen) – so naturally we had to go and check it out ourselves! If you are staying in Cancun, Playa Del Carmen or really anywhere along the Riviera Maya you should put Xcaret on your list!
In this video we take you along with us on our FUN-FILLED day through Xcaret eco park. We provide you with a lot of valuable information about Xcaret like how much it costs, the three types of admissions (we went with Xcaret Plus), how to plan your day at Xcaret, what to bring to Xcaret, the best attractions at Xcaret and so much more! Make sure you watch it until the end where we talk about things we might have changed along the way and so you can see the grand finale show, MEXICO Espectacular! It brought tears to my eyes!
In our eyes, Xcaret is the best theme park in the world! JOIN us and see why!
Our itinerary for the day:
8:30: Enter & head to the Underground Rivers (Black 6)
10:00: Swim in the Natural Pools end of River (Red 39)
10:30: Walk the green path to snorkel in the inlet (Green 30) Change into dry clothes
11:30: Walk over to Blue Zone and check out the Aquarium (Blue 26) and Archeological ruins (Blue 25)
1 pm: Go see tapir (Black 15) Walk the black route to (Black 4) Time for Lunch at Restaurant Mexicano La Cocina
2:30 pm: Head to the Aviary and Butterfly Pavilion (White 48 & 50) with a stop at the Stained Glass Plaza (White 49)
4:00: Check out the Mexican Village (White 51) and Cemetery (White 46)
4:50: Horse Exhibition (Black Route 3) TIMES MAY DIFFER FOR SHOWS DAY TO DAY – check the board at the entrance!
6:00: Check out the Chapel of Guadalupe (Brown 56) and Museum of Mexican Folk Art (Brown 57) – or -Walk the black route to see the animals and go to the beach for some relaxation before the night show.
7 pm – 9pm Mexico Espectacular More than 300 artists on stage will take you on a journey through the country's history and its different cultural regions. (Brown Route 60). Arrive early for good seats!
#xcaret #xcaretpark #mexicoespectacular #xcaretcancun #guidetoxcaret #guiaxcaret
Here are links to the products in this video we use and love 💕
-Our foldable travel snorkel: https://amzn.to/3xarUhh
-Anti Fog for your Snorkeling/Scuba Mask: https://amzn.to/3fK4KHL
-The diving/snorkeling mask Adam uses: https://amzn.to/3AhN3bi
-TRAVEL HAPPENS™ Sealed Wet Bag (Keep your wet clothes & dry goods separate): https://amzn.to/2SBHGT8
-The action camera that makes this channel possible – The GoPro Hero 9: https://amzn.to/3duVJ4h
-Media mod for the GoPro Hero 9 (captures the best audio):https://amzn.to/3ya2eBh
👕 BUY our MERCH here:https://the-country-collectors.myshopify.com
☕️ Want to SUPPORT us even more? Here you can donate whatever you'd like to HELP us stay on the road making videos for YOU! https://www.buymeacoffee.com/collectors
🇲🇽 WATCH our MEXICO playlist here: https://youtube.com/playlist?list=PLoHnJH9TJQcmvYB19hotXqlbL6Ou45YkW
🔥 Experience ALL of our VIDEOS here: https://youtube.com/playlist?list=PLoHnJH9TJQckKGEoVAhpdYr1kDnA4IyjZ
🎥 Looking to become a CONTENT CREATOR or IMPROVE you photo and video skills and want to LEARN from the best in the business? JOIN US and thousands of other LCA members TODAY: https://lostcreatoracademy.com/?aff=793
🎶 Having trouble finding GOOD MUSIC for your videos? Get COPYRIGHT free music here: https://www.epidemicsound.com/referral/pjz18k/
Looking for MORE? We'd LOVE for you to follow us on ALL our SOCIALS ⬇️
– Instagram: https://www.instagram.com/thecountrycollectors/
– Facebook: https://www.facebook.com/thecountrycollectors
Who are we? We are The Country Collectors! For the past 10 years we have been traveling the world in search of unique experiences that fuel our fire for life! This journey has taken us to 39 countries together and we have no plan of stopping anytime soon. We decided to start this channel to share our beautiful world with you, and hopefully inspire you, even just a little, to get out of your comfort zone and check off those items on your bucket list. Like my mom says, never say should have, would have, or could have – JUST DO IT! No regrets! – XOXO – Heidi & Adam
We (Heidi & Adam) are part of multiple affiliate sales networks. This means that we may be compensated if you (the consumer) choose to utilize the links located here, in our channel. We only recommend products, services, and resources we believe will provide value to YOU! We greatly appreciate when you use our links!